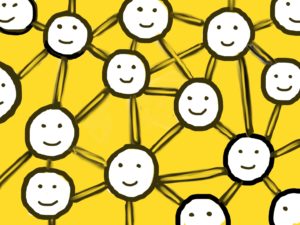 Members of this group share a common burden (1) for spreading the truth of woman's biblically-based freedom in Christ and (2) for  cooperating with the Spirit of God to bring about a ground- roots transformation in Christian family and church practice in light of such truth. These forums are used for a variety of ministry related communications such as retreat planning, ministry research and development, and prayer alerts.
Access to these forums is restricted to people who are in the Ministry Connection Group. To join the group, you must be a registered user (see Home tab). After registering, you may request to join this group here. 
This forum contains 7 topics and 6 replies, and was last updated by 1 month, 2 weeks ago.
Forum
Topics
Last activity

Personal Updates from Members

This forum is for connection group members to post updates on personal situations of matters which they wish to share and/or discuss with the group. The opening update is from me. I've also created another topic entitled Update from Jeannie where I will post any updates on Jeannie Pascale's health. Please use the create a topic button and to create an update topic for yourself. Entitle it "Update from _____" (fill in the blank with your name.) Then, to give an update, use the "Reply" button under your topic. Take a look at my update topic "Updates from Jane" to see how this will work.

3

Submissions/Suggestions for the Storehouse

If you would  like to suggest that relevant material (sites, articles, etc.) you have found be put on the Lemons To Grapes Storehouse page, please create a new topic in this forum and paste the links in it. Also, tell us why you think the article or site is fitting.

0
No Topics

Social Media Sites: Notices/Alerts/Requests

These forums are used for communication with other Ministry Connection Group members about relevant postings that occur on other social media sites. For example: A connection group member may provide a link to a social media post that seems to be relevant. He/she can ask other connection group members to visit the link and "Like" the reply that he/she has written. He/she may also ask other connection group members to consider posting their own replies on the social media post. Note: Those on this forum who communicate about the Facebook

private groups

such as Christian Egalitarians, Open Conversations, and Theological Christian Women

, 

are members of these private groups on Facebook. If you are a registered Lemons To Grapes user and are also a member of all these private Facebook groups, then you can ask for access to these communications

here

. We will verify your Facebook private group memberships before approving your access.

4
You must be logged in to create new topics.